Direct access to Highway 80 at signalized intersection at Highway 80 and Old Louisville Road. The location is only 6 miles away from GPA's Garden City Terminal and 4 miles to Interstate 16.
5240 & 5250 Old Louisville Road
Pooler, GA 31322
These warehouses feature dock-high loading doors, drive-in ramps, standard 1,000 SF office with restrooms, trailer parking, skylights, pre-engineered steel construction, and handicap accessible.
Request a visit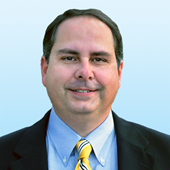 David Sink-  david.sink@colliers.com
 Mobile: (912) 596-2871
David J. Sink joined Colliers International-Savannah in 1999 and became a partner in 2007. He has been active in brokering a number of multi-million dollar properties, representing tenants, buyers, sellers, and landlords in the sale, purchase, or leasing of property.  Over the past 25 years, David has completed over 600 transactions involving commercial and industrial properties, investment properties, land, as well as build-to-suit projects.

Danny Chase-
danny.chase@colliers.com
Danny S. Chase has over fifteen years of commercial real estate experience in both Baltimore, Maryland and Savannah, Georgia.   A native of Savannah, he moved back to Georgia with his family in the summer of 2008 and joined Colliers International | Savannah.  Danny seeks his clients' interests first and foremost through professionalism, integrity, responsiveness, attention to detail and deep market knowledge.  He has experience with all facets of commercial real estate in the Savannah marketplace from large scale industrial, multi-family, hospitality, office, retail and much more.

     John Neely
     john.neely@colliers.com
     (912) 657-1778
John L. Neely has over 25 years of experience in the industrial and commercial real estate business in the Savannah and coastal Georgia/South Carolina market. John Neely, along with partners Cliff Dales, David Sink and Ashley Smith have built Colliers International | Savannah into a full service commercial real estate firm.

     W.H. Johnson
     whj3@bellsouth.net
     (912) 844-6681
W. H. Johnson opened his firm W.H. Johnson Realty in 2002 after spending many years in site selection and operations within the restaurant and C-store industry. W.H. has worked on numerous deals within commercial real estate in North Carolina, South Carolina and Georgia.